Now we know some of our titles are sometimes a little bit silly, but we swear we had no hand in this one. It is actually the name of the new Doctor Who book confirmed today by BBC Books.
The Brilliant Book of Doctor Who 2011, which has been edited together by Clayton Hickman, covers Matt Smith's first year as the Time Lord.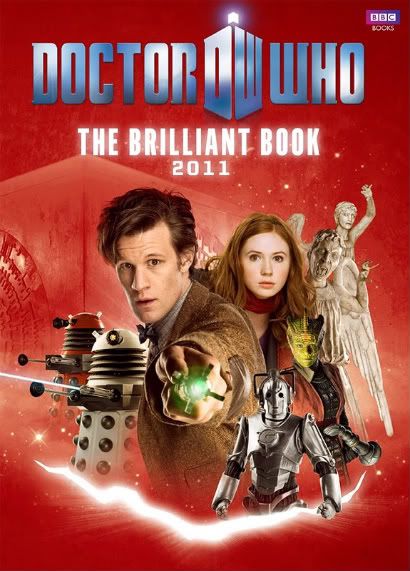 The official description reads as follows:
"Celebrate the rebirth of the UK's number one family drama series with this lavish hardback, containing everything you need to know about the Eleventh Doctor's first year.

Explore Amy Pond's home village, Leadworth, read a lost section from Churchill's memoirs that covers his adventures with the Doctor, and learn all about the legend of the Weeping Angels. See how the Doctor's costume evolved, how the monsters are made and discover the trade secrets of writing a thrilling Doctor Who script. Plus interviews with all of the key players and a few secret celebrity guests…

Including contributions from executive producer Steven Moffat, stars Matt Smith and Karen Gillan, and scriptwriters Mark Gatiss and Gareth Roberts, among others, and packed with beautiful original illustrations and never-before-seen pictures, The Brilliant Book of Doctor Who is the ultimate companion to the world's most successful science fiction series"
This little companion to the show will be available from September 30th with an RRP of £12.99, though for all of you who pre-order though the BBC Shop, you can get it for £7.99.