According to 2Entertain, Doctor Who: The Complete Fifth Series, will be available in two editions this year. The standard boxset that we are used to, as well as a numbered limited edition Box-set.
As we told you recently, this years series will also feature two specially filmed mini episodes and we can reveal that the box set will also feature a Matt Smith video diary, and Doctor Who Confidentials for each episode and the Monster Diaries from each volume, plus more stuff yet to be announced. It seems they are going all out this year.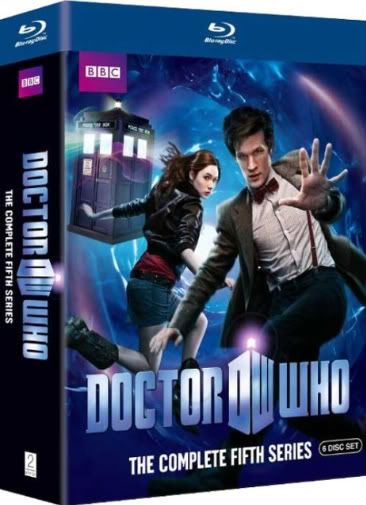 The downside to all of this though is that the boxsets, due for release in November, are being provisionally priced at £79.99 in some places and £69.99 in other places, with the special addition sets looking like they will cost even more. I would advise having a good look around as many retailers, if past years are anything to go by, will be selling them from around £49.99 which I would say is a more standard price to be paying.