After so many people sent us Tweets and messages regarding their thoughts on the Silurians, the poll for the last 24 hours has been to find out whether or not it is time to stop bringing classic villains back in the new series.
3% of everybody who voted said that the returning villains are getting worse and worse, and that the Silurians should be the last race to return from the classic series.
17% of everybody who cast a vote said that they have loved all of the returning villains so far, and would hope to see many more return in the future, with Ice Warriors, Yeti and Zygons some of the favourites among the fans.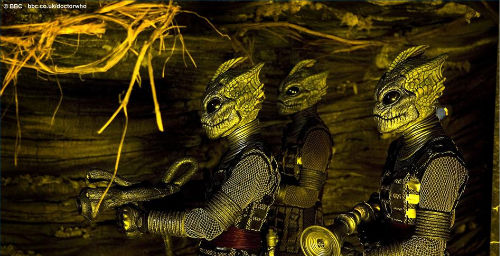 An enormous 80% of people who voted however, feel that the returning villains have been a bit hit and miss lately, and would only want to see more return if it is worth it for the story, and if they are done properly, otherwise it is best to let them rest.
Do you agree with todays results? Let us know by leaving a comment below or on twitter
@TardisSpoilers