The Hollywood Reporter has details about a conference at last weeks Television Critics Association, at which Russell T Deavies and Julie Gardner spoke about the upcoming series of Torchwood.
"The two teams coming together is a big part of the story. Are they friends or enemies? There's a lot of sparks and excitement," said Davies.
"We definitely have a really big story to tell," added executive producer Julie Gardner. "It's absolutely rebooted to welcome in a new audience."
"I've always had loose standards and practices," Davies said. "If the story demands intimacy or savagery, we will go there absolutely. There's nothing better than a great big global thriller that stops for a sex scene. It's probably hard to make that happen in a thriller."
The conference also had posters which had Torchwood: New World - Coming Summer 2011 on them, so it could be that the name is now official. The picture itself looks a bit fake, but it was apparantly at the event nonetheless. Here it is.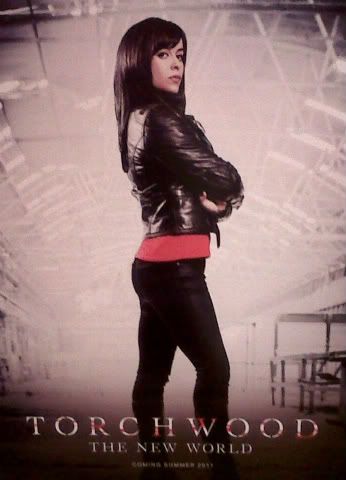 If you want to read the rest of the article, you can find it
HERE