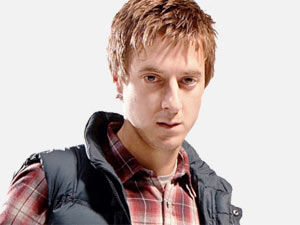 In an interview today with The London Evening Standard, it would seem that Arthur Darvil has accidently let slip that he is to bow out of the show at the end of the current series.
Whilst discussing his upcoming role Doctor Faustus at The Globe, Arthur commented:
"Getting a part like Rory was great, but now, coming out of it, I need to go and do something completely different."
After which, the interviewer noted that Darvill suddenly 'looked cornered, and clams up'.
This obviously isn't confirmation but it does certainly seem that Arthur let something slip that perhaps he shouldnt have, but then the exits of both himself and Karen Gillen have been widely speculated of late amongst fandom anyway, so might not come as much of a surprise to many.
What do you think? Is it time to wave goodbye or would you like to see more of the current companions?
For the full interview, see
HERE
and to discuss this news and much more check out
The Doctor In The TARDIS Forum