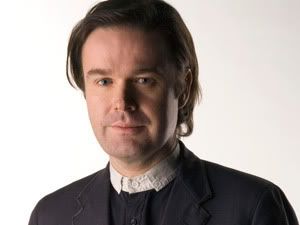 In a press release earlier today, the BBC announced that Piers Wenger, co executive producer of Doctor Who, will be leaving the BBC, and therefore his duties on Doctor Who, for pastures new at Film4.
In the statement, the BBC said:
It's been confirmed that Piers Wenger, currently one of Doctor Who's three executive producers, is leaving the BBC.

Piers succeeded Julie Gardner as Head of Drama for BBC Wales and shortly after became executive producer of Doctor Who, taking an active role in the casting of Matt Smith as the Doctor. He also served as executive producer on Doctor Who: The Adventure Games and Doctor Who Confidential. Away from the TARDIS he worked on Ashes to Ashes, Christopher and His Kind and the relaunch of Upstairs Downstairs.
In March 2010 Piers stepped down as Head of Drama but remained at BBC Wales where he continued as creative leader for a number of key shows, including the award-winning Eric and Ernie.

He commented, 'It is with great sadness that I say goodbye to Doctor Who and BBC Drama, and all of the extraordinary people who I have worked with there.' Piers is leaving the BBC to join Film4 and everyone in the Doctor Who team would like to wish him the very best of luck in his new role.
We would like to take this opportunity to wish him well in his future endevours.
So where does this leave the team now? Will Piers be replaced or will Steven Moffat and Beth Willis take the reigns as a twosome?
For more Doctor Who news, check out
The Doctor In The TARDIS Forum