A whole host of new merchandise has been revealed for release in the run up to Christmas this year and the guys over on the forum have been busy putting it all together, so here is a sneak peak of some of the things you can expect to see being released over the next few months.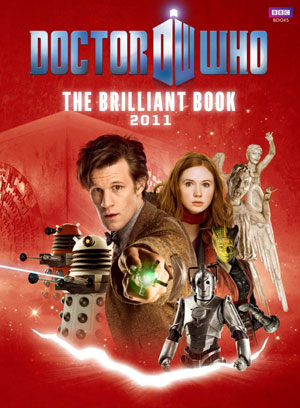 The Brilliant Book Of Doctor Who 2012
Following on from the success of last years edition, The Brilliant Book Of Doctor Who will be back for a 2012 edition that will be released on October 13th.
There is no cover art as yet, but you can see last year's in the picture to the left. As with last years edition, the newest book is set to contain spoilers for next year, puzzles, pictures, character bio's, episode facts and much more
New Action Figures
Some new figures that are set to be released later this year includes a figure of Idris, who was of course played by Suranne Jones in The Doctor's Wife, a bearded Doctor in straight jacket which we saw in Day Of The Moon and Captain Avery from Curse Of The Black Spot. Character Building will also be adding River Song and Rory Williams figures to their range. A new Sonic Screwdriver variant is also expected.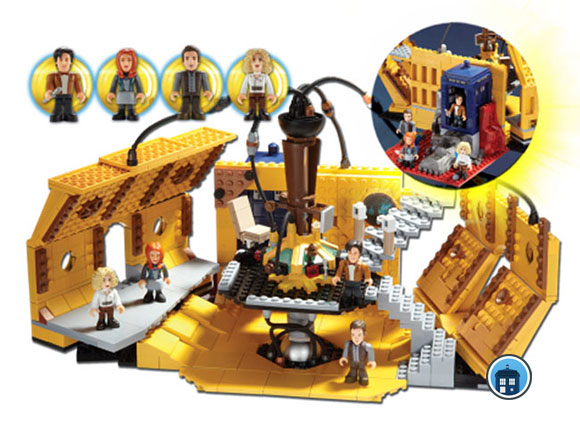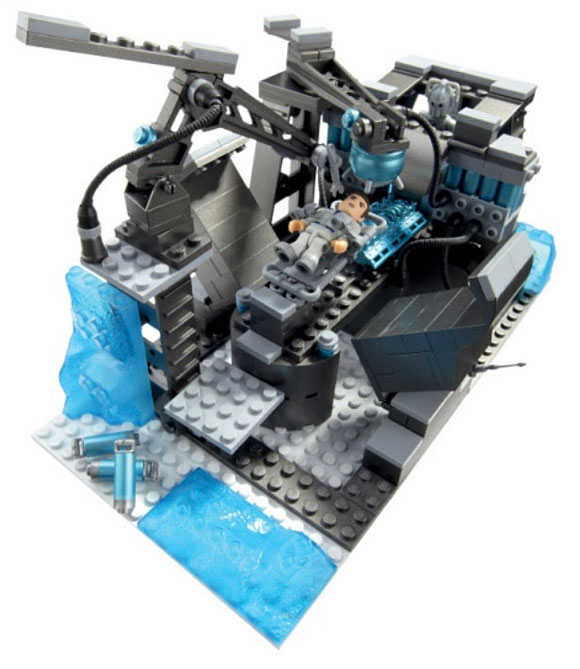 New Play Sets
Character Building have announced that they are also releasing two new play sets to add to their range. The first is the Cyberman Conversion Chamber which can be seen to the left. Also set for release is the Eleventh Doctor's TARDIS Console Room, which is on the right. The Console Room has over 500 pieces and comes with four figures, The Doctor, Amy, Rory and River.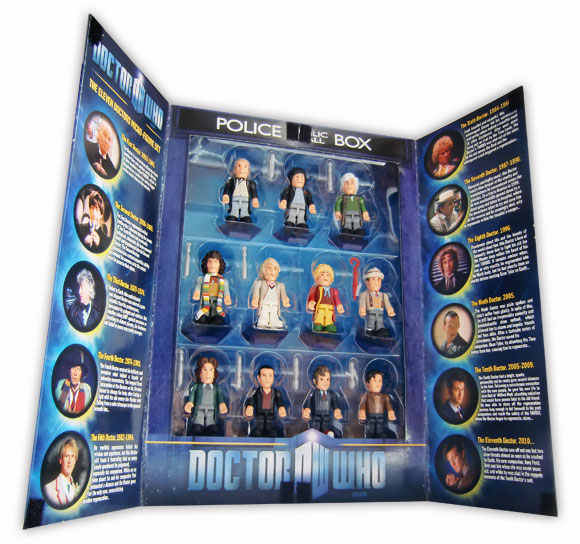 Also as part of the range and due for release soon will be the Eleven Doctor's Set, which will be similar to the standard Eleven Doctors figure
set, only really teeny. All Character Building products are also compatible with other bulding block ranges such as lego.
New Torchwood Audios
Torchwood: The Lost Files is a set of three audios which will see the return of Gareth David Lloyd to the team as Ianto Jones. The set will actually air on the radio before release and will then be available to purchase shortly afterwards.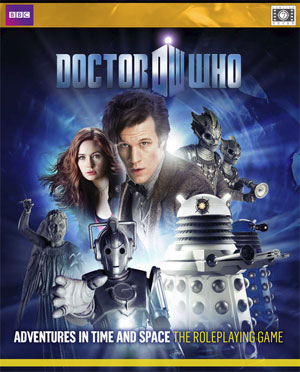 Adventures In Time And Space Roleplaying Game
Doctor Who: Adventures in Time and Space is a roleplaying game set in the universe of the world's longest running science fiction show on TV – the BBC's Doctor Who. Published in a boxed format, the core set includes:
•Player's Guide
•Gamemaster's Guide
•Adventure Book
•Quick Start Guide
•Character sheets, pre-generated characters for the series cast
•Tokens and Dice
Series 6: Part 1 on DVD & Blu-Ray
Coming soon to retailers will be Series 6: Part one which will include the first seven episodes from series 6 including The Impossible Astronaut, The Doctor's Wife and A Good Man Goes To War as well as some as yet unknown extras.
That is just a snippet of some of the great stuff that will be released over the next few months, but there is a heap more to see, so for even more upcoming releases, product reviews and merchandise news, check out
The Doctor In The TARDIS Forum