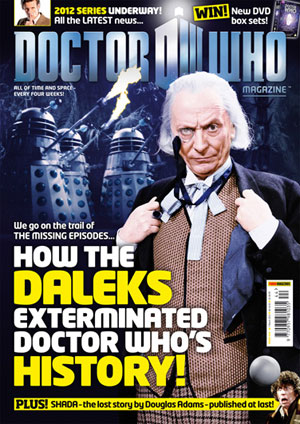 Two new writers have been confirmed for Series 7 in this months DWM, which you can pick up in stores today.
The first is Chris Chibnall, who has written loads of early Torchwood episodes as well as the Doctor Who stories '42' and 'The Hungry Earth/Cold Blood'.
The second is Toby Whithouse, who has previously written 'School Reunion', 'Vampires of Venice' and 'The God Complex' as well as being head honcho for BBC 3's Being Human.
According to the magazine, Chibnalls story will have the 'biggest ever Doctor Who set', while Whithouse told SFX Magazine that his story is currently planned to air 3rd in the run.
Other writes confirmed so far are Steven Moffat, Mark Gatiss and John Fay.
To discuss all the latest news and spoilers from Series 7, come on over to
The Doctor In The TARDIS Forum