The official cover art for the fourth and final series 5 DVD set has been revealed and I have to say, it's the nicest of the lot.
Featuring the last four episodes of series 5, Vincent and the Doctor, The Lodger, The Pandorica Opens and The Big Bang, the set is available from September 6th on DVD and BluRay.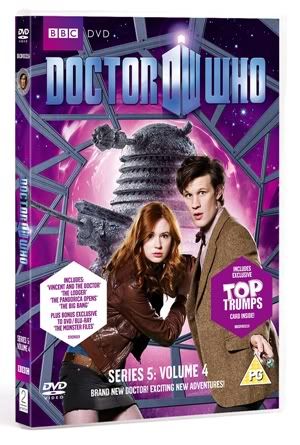 Again featuring a Monster Files bonus feature, the DVD also comes with free Top Trumps cards. The DVD has an RRP of £15.99 for the DVD and £19.99 for the BluRay.