For the last 24 hours you have all come out in force to cast your votes in our companion poll to find out the popularity of the Ponds, and now we can officially bring you the results.
A massive 46% of our Twitter followers are pleased to see the return of Amy and her new husband Rory to the TARDIS. That's nearly half the votes cast and the highest percentage we have seen in any of our polls.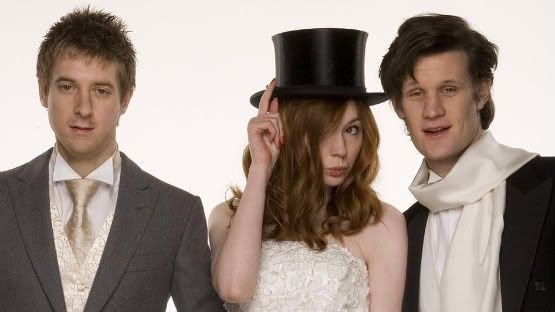 On the other hand though, over a quarter of all voters would be happy to see the back of both of them to have a fresh new team in the TARDIS for next series. 26% of people said that they didnt like either Amy or Rory.
To keep our poll as fair as possible, we also asked if you would prefer to have one or the other in the TARDIS, travelling with the Doctor. 18% of people said they would rather that Rory was flying through space and time alone with the Doctor without Amy, while only 10% want to see Amy travelling alone for a second series.
So there you have it. What do think of todays results? Let us know