Titan has revealed that the launch of its new Torchwood comic will take place at the Comic-Con International convention in San Diego at the end of this month.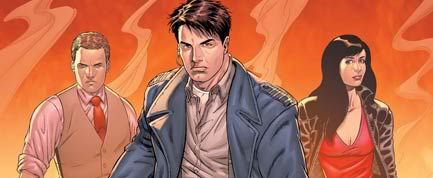 Issue #1 includes 'Captain Jack and the Selkie', a story written by the show's main star John Barrowman and his sister Carole with the artwork completed by Tommy Lee Edwards.
The comic will have its launch at the event in San Diego in late July, where Edwards will be signing the exclusive copies for fans of the show.
Torchwood #1 will then later become available in shops from August 10 this year. Will you buying a copy?