The title of the next Adventure Game has been confirmed, and as I
revealed
a few weeks ago, it is to be called TARDIS. The best part of this news though is that it's released next Friday, 27th August.
Featuring all new monsters, the Doctor and Amy will face many new dangers, but it has also been promised that the third game in the range will give players the opportunity to pilot the Doctor's iconic time machine.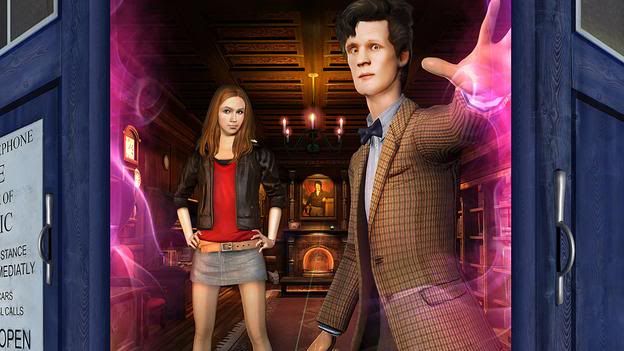 Lead Writer and Executive Producer, Steven Moffat, confirmed,
'Since 1963, kids have wondered what it would be like to control the TARDIS. Now we're handing complete control of the most powerful ship in all of space and time to a generation of children. Everybody duck! This is a brilliant, brilliant adventure. It's funny, touching, terrifying, amazing - everything a Doctor Who episode should be.'
The official press release said this:
'the game allows players to explore the Doctor's wondrous drawing room, featuring treasures and artefacts from his many adventures - a location specially created for the game, which will go on to form part of the Doctor Who canon'.
Once again, Matt Smith and Karen Gillan will return as the Doctor and Amy. TARDIS is written by James Moran whose previous credits include Torchwood, Spooks and the Tenth Doctor story, The Fires of Pompeii.
The game is the third in the range of Adventure Games from the BBC and is available to UK users, free of charge from August 27th. It will be released worldwide a few weeks later.