If you fancy having Matt Smith's head resting on your bosom, then I am about to make your day. Or at the very least possibly aid you in a fashion choice.
TeeFury have a limited edition Matt Smith Doctor Who T-Shirt available in all sizes from Small to XXL, and so rare are these T-Shirts, that they are only on sale for another 12 hours.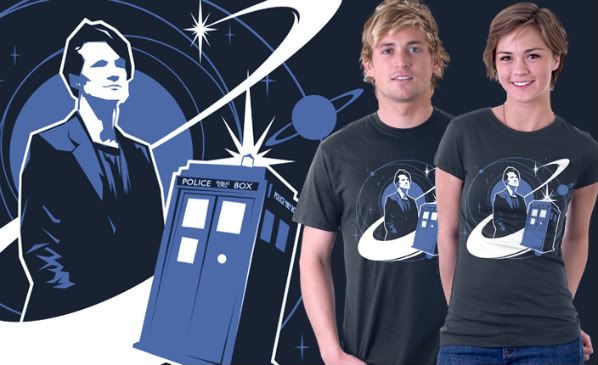 The design on them is by Johnny Eveson who had this to say:
After watching the premiere of Doctor Who series 5, I was so blown away at the new direction of the episode, that I wanted to capture it with a piece of design. I took inspiration from those optimistic Tomorrowland style posters, which seemed fitting for The Doctor.
If you want to get your hands on one of these, then you better act quickly. You can buy one by clicking on
THIS LINK RIGHT HERE
Found via
Tardis Newsroom