A council estate in the middle of Bristol is currently playing home to the TARDIS team as they film for episode 3 of Series 6.
An old lady and several children were seen filming amongst some bins, with other locations said to include a garage and a run down flat. The shoot is taking place over a three day period.
Matt, Karen and Arthur are all on set, and there are even photo's of Amy's newest outfit.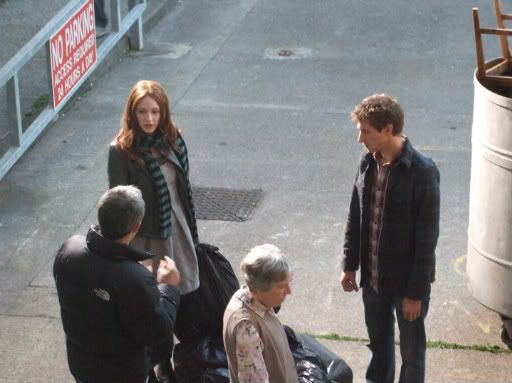 More snaps can be seen
HERE