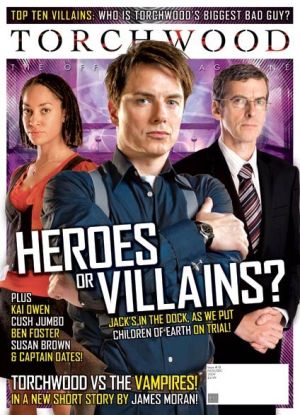 It has been speculated for a few weeks, but Torchwood Magazine is officially coming to an end after issue 25 hits the shelves.
The bi-monthly companion to the show started selling in 2008 but it seems that sales and demand were not high enough and the next issue in December will be the last. The speculation was confirmed when one of our readers, @hannahcole93 received a letter about her subscription telling her that the next issue will be the last.
Content is said to have slipped with only five episodes airing since early 2008, but with the new series due to air next year it was expected that the magazine would continue to grow. It is as yet unknown whether DWM will cover the next series.