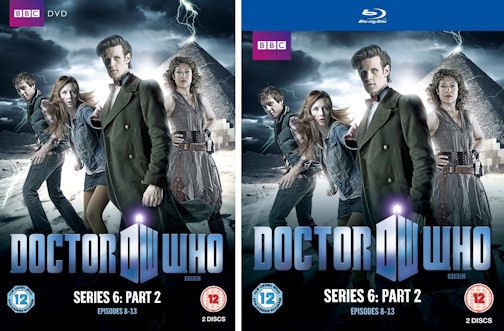 Back in July we ran a story about the
Series 6 pt 2 boxset
being released in October, but at the time there was only provisional artwork. Well now the final artwork has been revealed & as you can see from the images above it has changed significantly from the provisional design.
The boxset will include the episodes 'Let's Kill Hitler,' 'Night Terrors,' 'The Girl Who Waited,' 'The God Complex,' 'Closing Time' & the series finale 'The Wedding of River Song.'
The special features will feature Monster Files on The Antibodies & The Cybermats.
The boxset will be released on October 10th & is available for pre-order from
Amazon.
So what do you think - do you prefer this or the provisional artwork? And more importantly, will you be picking up this boxset or waiting for the whole series set which is expected later in the year?