Although its been speculated for a while now, and reported on by us, it has officially been confirmed to us that Arthur Darvill will be considered a full time companion from the Christmas special onwards, finally getting a screen credit for his role as Rory Williams.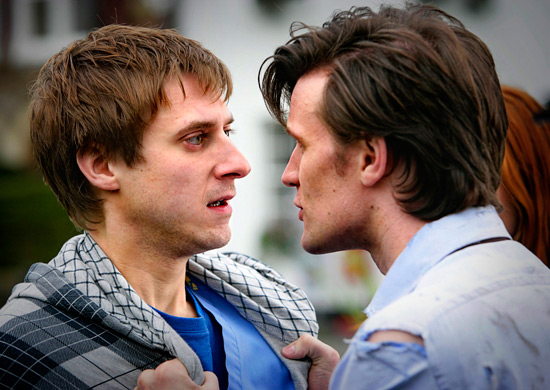 Throughout the duration of series 5 of the show, Arthur was listed as a guest star for his 7 appearances. As we reported earlier this week, both companions will be travelling in the TARDIS at Christmas, with a third expected to join during series 6, but now his inclusion in the titles firmly cements his position in the show.
In Monday's daily poll, our results showed that 46% of our readers were happy to see Rory and Amy as companions for the next year.