Some snapshots of the new TARDIS interior playset model have been revealed, and we have to say, we were a little underwhelmed.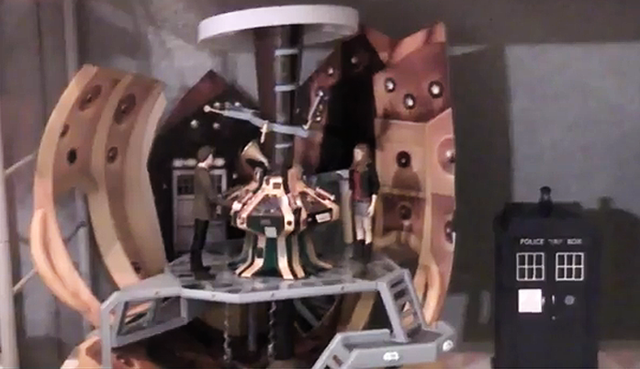 The interior playset of the 9th/10th Doctor was applauded for its design and user friendly-ness, but this seems a little clunky and a bit unnatractive.
Obviously, we know that it would be hard to get the scale of the real life model, but this dark, boring looking set manages to lose all of the bright, fresh attractiveness of Elevens TARDIS, and looks a bit of a mess.
If however, you think that its pretty neat and wouldnt mind getting one to add to your collection, you can pick one up on release later in the year.