*UPDATE* Cover art has now been released for this product.
Doctor Who: Original Music From Series 4 - The Specials, is finally being made available in CD format from September 20th.
The music, scored by Murry Gold and performed by the National Orchestra of Wales will feature the music from The Next Doctor, Planet of the Dead, The Waters of Mars and The End of Time parts 1 & 2.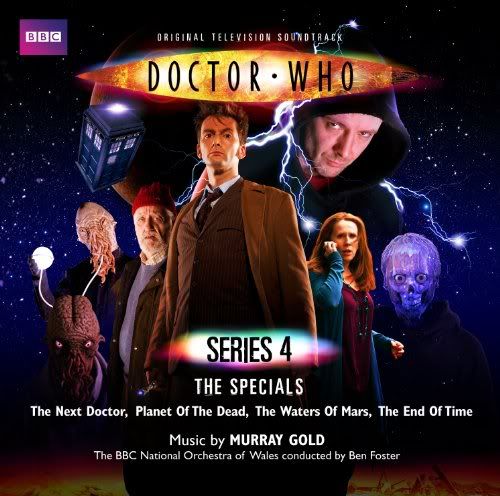 The CD has an RRP of £13.99 but can be pre-ordered from amazon from £11.99