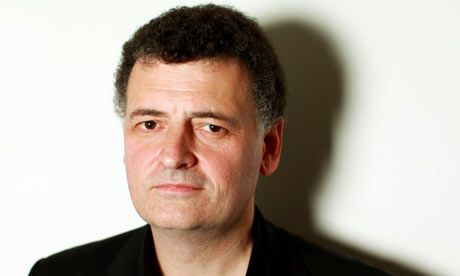 During a short interview with the Radio Times, when asked about the series next year, Moffat has promised that it will definately air in Autumn 2012 and to expect
at least
14 episodes. With emphasis on the 'at least'.
"There will never be a better time to be a Doctor Who fan, I absolutely promise you that," says showrunner Steven Moffat on the topic of the series' forthcoming 50th anniversary in 2013.

When quizzed about Doctor Who's return later in 2012, Moffat did his utmost to encourage fan speculation by saying that there would be "at least" 14 episodes in series seven.
The emphasis that Moffat puts on the words 'at least' in the interview indicate that we could be in for more than the standard amount. In a previous interview it was said that this year they are filming more episodes than ever before.
The RT website has a video of the interview, which you can watch
HERE