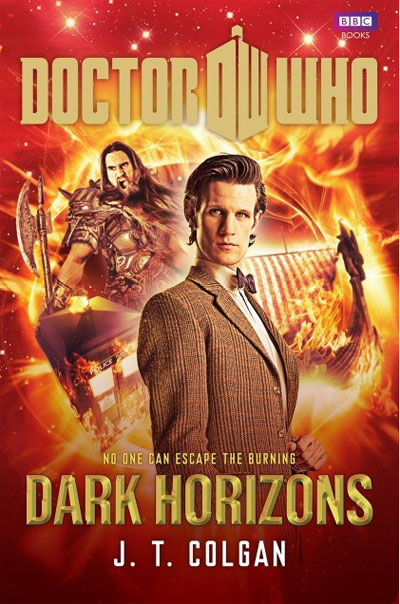 DARK HORIZONS
BBC Books have announced another novel in their new line of originial Doctor Who Novels, which will be released this Summer.
The novel will feature the 11th Doctor, as played by Matt Smith, as its hero, in a story set in Viking times. The location is the northern shore of an island off the coast of Scotland, where the islanders live in fear of a Viking attack. Then The Burning comes, consuming everything in its path.
The novel is penned by Jenny (J.T) Colgan, who is a self proclaimed 'superfan' of Doctor Who. It is 320 pages long and will be published on July 7th. More novels are planned for later release from Alastair Reynolds and Steven Baxter.