2|entertain, via their twitter feed @ClassicDW, have revealed the cover art for the Revisitations boxset, due for release on October 4th. It is different from any that has come before it, but as I am awful at describing things, you should see and decide for yourself.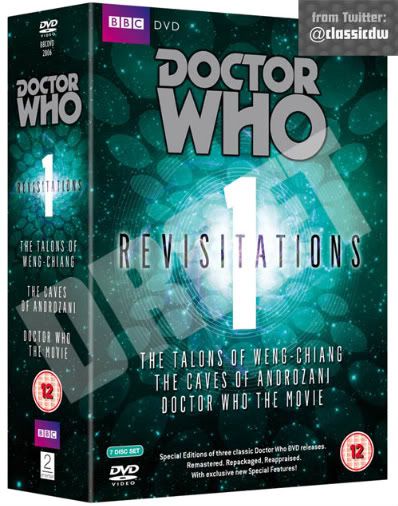 For a full outline of what to expect from the set check out our
earlier article
.
It has also been announced that there are two more Revisitations box sets scheduled for release starting next year, featuring more re-released and remastered classics.