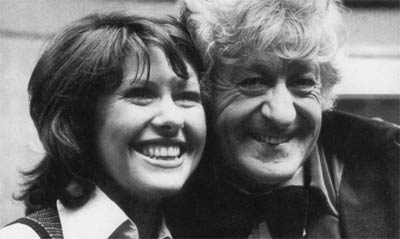 More and more tributes have been pouring in for Elisabeth Sladen who sadly passed away earlier today.
John Barrowman:
Elisabeth Sladen Matriarch of Dr Who I loved my time on the Tardis with her I am proud to have worked with such an icon of the sci fi world your Dr Who family are very sad and will miss you and your beautiful smile. jb
Noel Clark:
I hope that Elisabeth will RIP. As someone who knew her. I always found her lovely. she'll be missed.
Kai Owen:
RIP Elisabeth Sladen.
Collin Baker:
Very sad to hear of the death of Lis Sladen. Great sympathy for her husband and daughter. She was far too young to be lost to them.
Mark Gattis:
'A tear, Sarah Jane?' Farewell to the wonderful, irreplaceable Lis Sladen. The best.x
Neil Gaiman:
Big sadness. Rest in Peace
Nicola Bryant:
It's too much to take in, but it's true. How tragically young
Barnaby Edwards:
Farewell, Lis Sladen. You were the best of the best: a dazzlingly good actress and a warm and generous human being.
Many more hundreds of fans have been leaving messages via Twitter and the facebook page, and a thread has been specially set up at the forum for anybody who wishes to pay tribute , which can be found
HERE