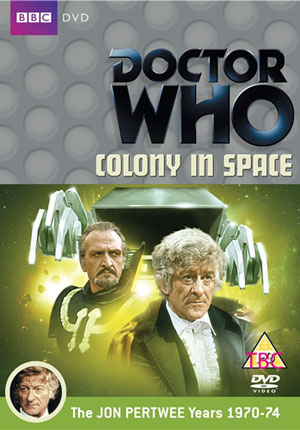 Colony In Space
The Third Doctor story 'Colony in Space', featuring the Doctor alongside companion Jo Grant, has been announced for DVD release on 3rd October 2011.
The single disc release will contain an additional 4 seconds of material which were missing from the VHS release of the story, which will restore 2 lines of cut dialogue. Extras to be found on the release will include:
*Commentaries with cast and crew including Katy Manning
*Documentaries
*Photo Gallery
*Coming Soon Trailer
*PDF Material & Production Information Subtitles
*Digitally remastered picture and sound quality
The artwork to the left is subject to change before the day of release.